|

|
---
From The Desk Of: Steve Davidson,
Location: Mandurah WA, Australia


Dear Friend,

I have just found an amazing new system that takes the mystery out of Betfair and Betfair trading. It's called
Pro Betfair Trading and it explains, in an easy step-by-step process how to trade on the BetFair offtrack betting site.**

But before I go any further,





Pretty cool, huh? He made $273.00 profit in one race, regardless of which horse won. Interested?

If you have spent any time on Betfair, or you have done any horse betting, you may have heard the term, "Greening Up," or "a Green screen". Basically what it means is that you will make a set profit regardless of the outcome of the race. This is like Racing Heaven. People that do this constantly are called Betfair Pro Traders. They are able to spot the best opportunities -- that is, where this is most likely to happen -- and then take concise action. The results of this process is a known as a GREEN SCREEN, and this obviously equals Massive Profits!

Wouldn't YOU like to do this?

Look at just a few of the recent trades that our Pro Trader has had:






The First Race

This is was a one-mile race. The trading closed before the race started so our Pro was not "trading in running" which anyone who has tried it knows, can be very tricky. As you can see, regardless of who wins the race, he will make a $148.00 profit, guaranteed.
The Next Race
This is a nice race. There are only 5 runners, but look at the profits!: $847.00 minimum profit was made on this race, and even before it was run!


And Another
Remember: All of these races were showing a profit before the race even started!
This method works about 70% of the time. For the remaining races, losses can be limited by hedging out if the trade moves the wrong way.

Our Pro Betfair Trader says,
"You will spot these opportunities
5 or 6 times a day, even more on Saturdays."
This is an opportunity to
REALLY improve your INCOME!!


That gives you an idea of how Pro Betfair Trading works. The trader does not even have to listen to the races. He moves on, looking for the next trade because the race results are immaterial to him since any horse winning completes the transaction and assures him of a profit. It's ingenious!
Of course!-- With the right instruction.

Which is why Michael, our Pro Betfair Trader, has written it all down and put it in an e-book:
But... to ensure that this publicaton does not impede on the income of those using it, he has stipulated that this information must be given out on a very limited release. So, he has agreed to only sell very few copies of this ebook!




That's it. That's all. Just 100 copies of this ebook will be sold and then... the site will come down and the system will be taken off the internet
Below is an excerpt from the Preface of

"Pro Betfair Trading"
Hi,

I am the owner of Place Lay Formula & Betleg.com. I, along with my partner, Alfred, congratulate you on making the right decision in buying this product.

Alfred and I are full-time traders, trading Sports and Forex markets. This is only our second e-book on the market, the first being "Place Lay Formula," which has already been nominated among the best laying systems available.

You may have already seen or even bought a lot of trading systems, sold by so-called "Betfair Traders" who were really just internet marketers. And, more than likely, with little or no positive results. No big surprise there.

But here, in "Pro Betfair Trading," I will show you what a real Betfair Trader does and how he makes money, each time, every time, he trades.

Before going any further, it is assumed you have a basic knowledge of Betfair and the betting industry. If not, please google these and read about them.

I have been trading on Betfair for almost four years now. At this point, I can boast of my great success. But it wasn't also this way. In the beginning I was like you: trying to find a way to reliably earn money at Betfair. And after these last four years, I have learned many little-known tricks and tips that have helped to significantly increase my success rate. All of these are included here, to help you get started.

Of course, I am still learning each day, too. And you'll find, as you go along, that you will pick up your own tips and tricks that help you, too. But with "Pro Betfair Trading," you will have a "jump start" to your success...

So jump right in and get started.


Cheers!

Michael






Now you have the opportunity to tap into this wealth of experience, of Michael's 4 years of trial and error, and to enjoy reaping the benefits of all that experience-- right now!

Michael is also the author of "Place Lay Formula," which is still making its followers money, each and every month. Plus this book does not confuse you with complicated rules: Only one condition needs to be met to start the trading. That's it!

YOUR BANK
You may have also noticed the rather large amounts of money being used in the examples, above, as well as in the video.
Here's Why...
It isn't necessary to use large amounts of money for this system to work. You can start with a small amount of money and work up to bets of this size once you feel comfortable doing so. In fact, this is recommended while you are learning the process.

The best idea is to set aside a certain amount of money (known as a "bank"), and just use that while you are practising and learning what to do. As you get better and better, that bank will grow. Then, once you have a large bank, like Michael, you can simply use it to "invest" in your trades-- but never touch it otherwise.

That is one aspect of The "Pro Betfair Trading" method that is so dynamic! Because this method will work with any size bank, small or large. It can start out as an income supplement, or your full-time income, like Michael.

As the saying goes: "From tiny acorns, mighty oaks grow." This could be your acorn. Use it well and you will soon have that Oak (money tree) that you've always wanted.


What's Included
The "Pro Betfair Trading" method is not loaded down with a lot of hype and nonsense. Your time is valuable and you want to get busy trading, as soon as possible. So we kept this simple.

First, "Pro Betfair Trading" includes 2 videos, which show actual trading as it happens, along with a step-by-step explanation of exactly how the process works. You can review these videos again and again, until you understand the method thoroughly.

Plus, the ebook is a straight forward report of pure explanation-- no-fluff or repetitive nonsense. It gets right to the meat of the matter-- so you can, too. It is only 19 pages long, so you can read through it in one sitting. Plus, you can keep it as a reference to check back as you practise.

If you have tried laying, backing, placepots or any other exotic type of betting and keep coming up empty handed, then you definitely need to look seriously at this strategy.

Ask yourself this:
That's not a hard question, in my book.

Speaking of which, here are a few of the most Frequently Asked Questions (FAQs) about betting and Betfair.





Just The FAQs, Ma'am
Q. In which countries can I use this method to bet on?
A. Only the UK, as it needs market volume, which is not present in other country markets.

Q. So, I need to live in the UK?
A. No, you can be in any country that has Betfair available, Australia, South Africa, Canada, New Zealand, Singapore, Ireland, most of Europe.

Q. Do I need Betfair to operate this?
A. Yes, you do.

Q. Apart from this ebook and videos, is there any other costs involved?
A. Yes and No. We use and recommend Fairbot, an online trading software program, which makes it easy to spot trades and is very fast for acting upon them. However, it is not essential. There are free programs available which will give you the same information. Fairbot is a subscription that costs around $99.00 USD per year.

Q.Do I need to sit at the computer all day?
A. That depends on whether you want to get maximum trades, or you are happy getting a few during the week and a few on the weekends.

Q. Will it work with Dog Racing?
A. No

Q. Is there only one trigger rule?
A. Yes

Q. Are the trades in the video real?
A. Yes, and Michael trades like this everyday, except Sunday (it's his day off.)

Q. Why limit the sales to only 100 copies?
A. This is not the source of Michael's income. But he sees this as a way to give some of the excitement and money to others. Plus, it protects those that do you use the process-- if only 100 people are using this method it would not affect their outcome. However, if too many used it, it would. Since this is Michael's "bread & butter" that's an important consideration.

Q. Can I afford not to have this information?
A. No, especially if you want to make trading pay.





Just think about it:
WHAT COULD YOU DO WITH AN EXTRA £500 OR £1000 WEEK?
OR
Your JOB will not get you this kind of luxury!

But these things ARE possible!
You CAN have them!
You just need a plan!

Pro Betfair Trading is that PLAN!
The REAL Secret
You may have seen, read or at least heard of, "The Secret." Well here is the real secret, in a nutshell:

Take 100 footballers, or tennis players, or even 100 people from any club. In fact, take any 100 people randomly. What you will discover in any group is the same thing:
5% will be stars (very good)
15% will be pretty good
80% will be also-rans, those just battling to make the grade
...I think you get the picture!

What makes the 5% so good, it is not education. The world is full of educated derelicts. Nor is it money, or class status or anything that easily specific.

What makes them winners and separates them from all the rest is CHOICE and BEHAVIOUR! That is the real SECRET!

Not Magic. Anyone can do it... it's just that most people (95%) don't!

Here is a great example!

We have sold many copies of The Place Lay Formula. But, guess WHAT?! Most read it and say, "oh, well, too hard... won't suit me." Or, "I work, so I can't do it."

And where is their copy now? Yep, still sitting on their hard drive, if they even opened it at all!


That is the "95%'ers" approach!!


They had the same choice you have now, and they accepted their behavior, which was to do NOTHING! -- just like all the other SYSTEMS they purchased before (and will probably purchase afterward)! Because buying the system isn't the end... it's only the beginning!

But, they did not have to choose that course. (And neither do you!)

Now, what the 5%'ers DID was choose another course.

They bought the very same Place Lay Formula system, READ it, even several times if necessary (some even printed it up, to study it as they took the bus to work), until they completely understood every portion of the system. And, if they didn't understand something, they asked questions, until everything was clear. In short, they did whatever it took to master the system!

But, at this point, their choices are little different from the choices of the 15%'ers.

NOW, for the difference!!

What did the 5%'ers DO DIFFERENTLY than all the rest?


They TOOK ACTION!

THEIR BEHAVIOR WAS DIFFERENT
From All The Others!!


And they did not quit as soon as they had a loss. They did not wane from the instructions!


AND, YES they are still, to this DAY, MAKING MONEY!!


You see the difference? All of them bought the system. They made the same choice. But 95% never bothered to follow it. Or, if they did, they did not stick to it. Do you SEE how their BEHAVIOUR was THE DIFFERENCE?!?!

The bottom line is: Those that are following it are making

VERY HEALTHY RETURNS!!



Here are some more of Michael's Trades.
Easy $55.00 Profit before they Jumped!

And....


And......
These are the trades you can be getting........

After 1 day of using the method.
Are you Happy With Your Current Betting Results?
If Not, Then You NEED Pro Betfair Trading!

Even If You ARE, This Is A POWERFUL Weapon To Add To Your Arsenal!

Get Your Copy Today!
LIMITED TO 100 copies!
Sorry only 25 left


at

£69.99

Lastly, I'd just like to leave you with this thought: If you don't accept this offer where will you be with your betting a month from now?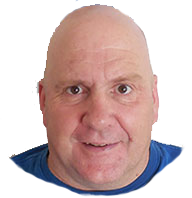 Cheers!


Steve Davidson


** Betfair is not available to USA residents